The Cognitive Science Society currently publishes the journal Cognitive Science (CSJ).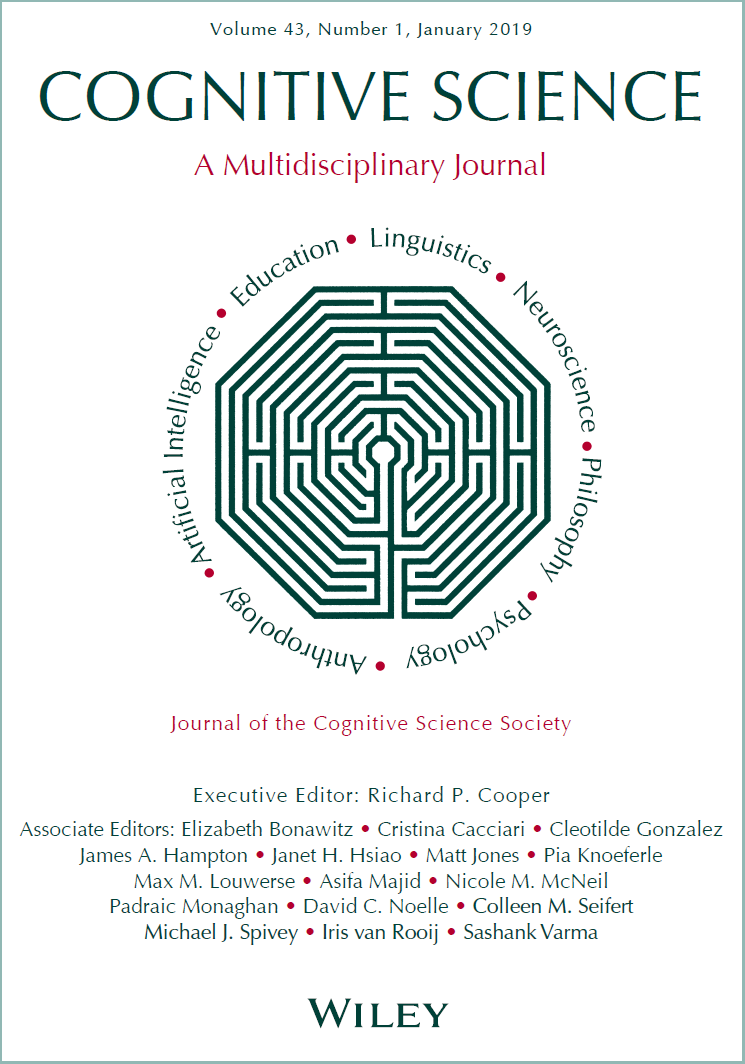 CSJ Executive Editor
Richard P. Cooper
Birkbeck, University of London
Department of Psychological Sciences
Malet Street, London WC1E 7HX
United Kingdom
Work: +44 20 7631 6211
Fax: +44 20 7631 6312
E-mail: R.Cooper@bbk.ac.uk
Authors' Rights
"Cognitive Science" is a premier outlet for innovative research and theory, and "Topics in Cognitive Science" provides a unique venue for collections of papers that focus on new and emerging topics or which are a bit "off the mainstream" but of broad interest.
You might not know that the rights that our Authors have are nearly as unique as our journals. In contrast to most journals, the copyright to each paper is owned by the Society not by the Publisher. Our negotiated contract with Wiley-Blackwell explicitly states that our authors have the right to:
A. Use the published PDF of their article immediately with no limitations on personal use (of course, commercial use is something else entirely).
B. Post the final, electronic versions of the PDF produced by our publisher, Wiley-Blackwell, immediately, on your personal websites.
Furthermore, the contract we have (and have had since 2008) with Wiley-Blackwell, provides the Society the right to post the final, electronic versions of each issue of both Journals on our archive site after a 3 year embargo. This means that all of our content can be downloaded for free by anyone (members or not), anywhere in the world.
This access policy is conventionally known as "green open access."
society secretariat
Podium Conference & Association Specialists
#124-4730 University Way NE 104
Seattle, WA 98105
email: info@cognitivesciencesociety.org 
phone: 1-800-472-7644